Abdullah Khurram LL.B
Solicitor – Principal
abdullah@khurramandcosolicitors.com
Mr. Khurram started his legal profession in early 2003 and is the principal supervising solicitor of the practice.  
Mr. Khurram provides specialist immigration advice to both businesses and individuals. His work covers the full spectrum of applications within the PBS, Immigration Rules, EEA and Asylum. Mr. Khurram has developed a reputation for a high level of success in the appeals sector which has been a growing concern among communities since the arrival of more stringent laws. He has dealt with cases at all levels of the UK Courts system and has submitted applications at the European Court of Human Rights in Strasbourg. 
Mr. Khurram is also experienced in Criminal Defence, regularly representing clients at police stations or Magistrates, Youth Courts and dealing with anything from bail applications to contested trial hearings. Mr. Khurram is a prominent public speaker and has features on Sanjhi Awaz Radio's live legal show and also spearheaded Live Immigration TV shows broadcasted worldwide called Hum Aur Kanoon.
Mr. Khurram specialises in immigration and criminal law. He has however, experience in family cases in particular Divorce. 
Mr. Khurram provides immigration and crime advice to the highest level, recongnised nationally.  A most recent feature of Mr. Khurram's cases was dealt with at the Administrative Court and Court of Appeal.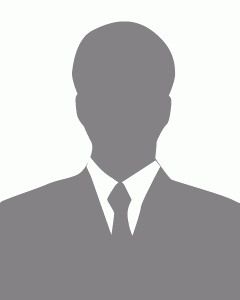 Umar Khurram LL.B
Solicitor – Associate
umar@khurramandcosolicitors.com
Historically Umar completed his Law degree with honours in 2009 whereafter he began working for a non-profit organisation.    Umar quickly learnt the ropes and was given the responsibility of running the entire immigration department. 
Umar has particular expertise in the private immigration field and has successfully made representations in appeals, spouse/marriage visas, Visitor entry clearance, European applications, asylum and family reunion, nationality applications, bail and deportation.  Umar also assists in all aspects of the team's work including complex Immigration and Nationality queries along with managing his own caseload.  
Umar is confident in giving legal advice, researching cases and legislation.  Umar carries out his own advocacy in representing clients in court and has many positive decisions in his favour.
Umar also regularly deals with various family and probate matters.  Specifically divorces and the drafting and execution of will and last testaments.
Umar's strength derives from his implacable organisational skills which he has gained over a long legal career.  Umar is also our resident celebrity, hosting national radio talk shows regularly.
Umar is passionate about human rights and is always ready to support a worthy cause.  Umar introduced many charitable causes/schemes, including Will Aid (Will Aid supports the work of its nine partner charities), Coffee Mornings (with Macmillan Cancer Support), Walk4Palestine (via justgiving.com for SKT – WELFARE) and supported 5k Race for life (for Cancer Research UK).
Umar has spearheaded the pro-bono advice surgery and has provided free legal advice at local libraries, community centres (profit and non-profit) and churches.  He is a board member at Birmingham Asian Resource Centre which is is a charitable organisation based on Hamstead Road in Handsworth established in 1977.
Umar is multilingual and speaks fluent in Urdu, Punjabi, Hindi and Mirpuri.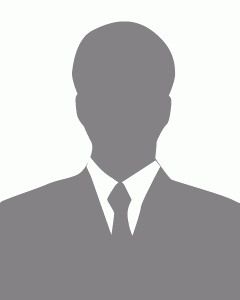 Adeel Khurram LL.B
Solicitor
info@khurramandcosolicitors.com
Adeel has been a member of our firm since 2014, beginning as a paralegal and working his way up to a trainee solicitor. Adeel has successfully completed his Law degree with honours and his Legal Practice Course.   
Adeel deals with his own caseload in area of law including Immigration, Family law and Wills. We have high prospects for Adeel as the newest qualifed solicitor and part of our team.
Rukhsana Nazir
Account Department
Info@khurramandcosolicitors.com
Ms Nazir has been working with these offices in the administrative department which she now heads since 2015.